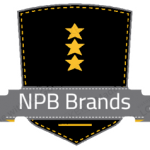 Introducing over 700 years of Bavarian Craft brewing excellence
In 1308 the Aktien Brewery of Kaufbeuren, along with it's cellars, courtyard and barns, was donated to the citizens of Kaufbeuren by Henry Twinger, a wealthy local Baron. To ensure only the highest quality beers, The Kaufbeuren Brewers Guild was formed in 1325 making a declaration that all beers produced in Kaufbeuren could only use the finest barley, hops, yeasts and the purest local waters. All other ingredients were banned. The Aktien Brewery was forevermore known for their superbly crafted beers.
In 1516 Duke William IV enacted the Kingdom-wide declaration known as The German Beer Purity Law or 'Reinheitsgebot' – almost two hundred years AFTER the formation of the Kaufbeuren Brewers Guild. Even back in 1325, we were innovating – 200 years later we were still ahead of our time. 700 years after we first started brewing beer we are still going strong.


Want to see our brand presentation ?
ABK - A Global Award Winning Heritage

Highstone House, 165 High Street, Barnet, Hertfordshire, EN5 5SU, United Kingdom